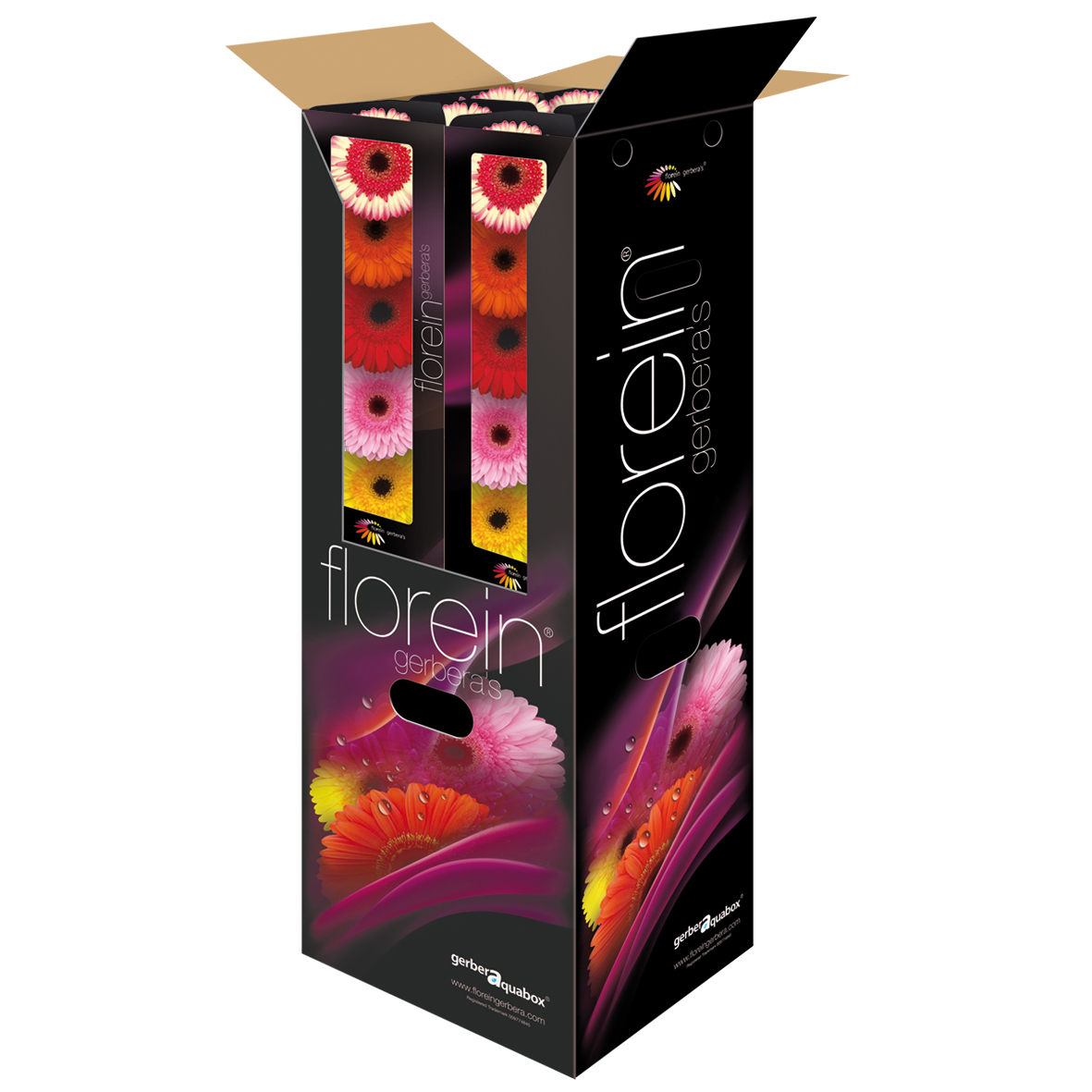 GerberAquabox
Almost 20 years ago, Florein Gerbera's developed the Aquabox, a water packaging offering an exclusive and luxurious appearance to your customers. The display window at the front of each package means that the gerberas are presented beautifully.
View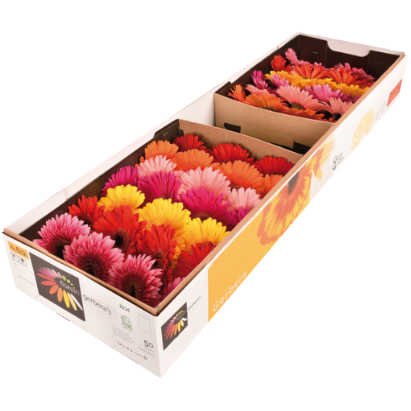 Gerbera dry box
The traditional standard packaging for gerberas that need to be transported is the 'dry box'. In the trade, this is also called the 612 box, named after the packaging code.
View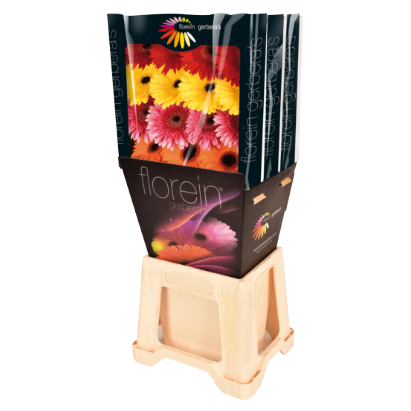 GerberaDiamond
The GerberaDiamond contains three cards with 15 large flowered gerberas each. Each card has its own sleeve. The bucket containing the 45 stems of the GerberaDiamond has the packaging code 577.
View